$500
Aug 2003
Rebecca Brooke
$500
May 2004
Marcus Briggs
$500
Sept 2004
Leigh Halverson
$500
Jan 2005
Candace Asiedu
$500
May 2005
Mark Andress
$1000
Sept 2005
Cory Kreifel
$500
Nov 2005
Undisclosed
$1006
Jan 2006
Lang Thai
$500
Sept 2008
A. R. Locke III
$500
Sept 2009
Desiree Web
$500
Dec 2010
Amelia Anderson
$500
Sept 2011
Megan Cruz
$500
Sept 2012

Privacy Requested

$500
Sept 2013
Cole Patrick
$500
Sept 2014
Katie Loughran
$500
Sept 2015
Janet Wilson
$500
Sept 2016
P. Harrelson
$500
Sept 2017
Sabrina Lewis
$500
Sept 2018
Sandra Kaforcha
$1,000
June 2019
Kendall Jade McGhee
$1,000
January 2020
Josh Fox
$1,000
June 2020
Brandi Cameron
$1,000
January 2021
Alexis Phillips
$1,000
June 2021
Olivia Cojocaru
$1,000
January 2022
Reba Petersen
$1,000
July 2022
Samuel Schut
$1,000
January 2023
Kayla Petrovich
$1,000
July 2023
Sophie Bast
$1,000
January 2024
Accepting Applications
CareerFitter's 29th Scholarship
Our Scholarship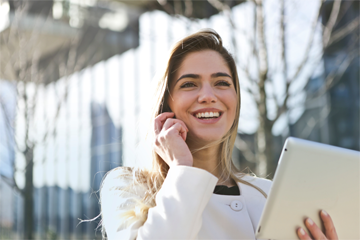 Our scholarship fund was founded in 2003, and we have awarded 29 winners during this time.
We are trusted by universities, career coaches, and companies around the world and have helped hundreds of students find direction in choosing a well-fitting career path.
We understand the overwhelming number of career opportunities available to students and how difficult this can be to navigate. CareerFitter has tailored its career assessment tool to examine multiple factors of the person to ensure a range of considerations is made to find an appropriate career.
For our next award, we have doubled the value to $1000 to further our support of students and their education. Undergraduate and graduate students are welcome to apply. A specific major is not required for this award, but the applicant should have above a 2.4 Grade Point Average.
We look forward to your application!
Scholarship Amount
Eligibility
All applicants must be enrolled, or due to be enrolled, as a full-time undergraduate or graduate student at an accredited US college or university for the semester they are applying to receive the scholarship.

Applicants must have a GPA average above 2.4

Applicants are not required to have a specific major

Domestic, international, and undocumented students may apply

Students attending online universities are welcome to apply
Required Application Details
Please watch the CareerFitter Scholarship Video to understand our process: CareerFitter Video

All applicants are encouraged but not required to take CareerFitter's career test before applying for our scholarship

Please write a maximum of 800-characters. (not 800 word) Answer the following question:

What is the perfect career for you and why?

Please complete a brief questionnaire regarding CareerFitter.

Please submit the form below.
How to Apply
Please complete the form with the following information to apply:
Full Name

Email Address

Phone Number

College or University Name

College or University Mailing Address and Phone Number

Answering a brief questionnaire on CareerFitter.

An essay answering the above question.

Confirmation and acceptance of terms and conditions
Application Deadline
All applications must be submitted by January 31st, 2024.
Winner Announcement
A winner will be selected and notified via email and or phone call in February 2024.
Additional Scholarship Details
The winning candidate will be selected by a panel of judges from CareerFitter.

The scholarship is available on a yearly basis and is non-renewable.

Questions about CareerFitter's Scholarship can be directed to scholarship@careerfitter.com.

The scholarship funds provided by CareerFitter will be sent via check to the college or university. Funds are to be applied to qualified college expenses (including tuition, fees, books, and on-campus room and board) for the current academic year.
Privacy Policy
By submitting an application, we are granted permission to send applicants information regarding their application via their submitted email address.
The winner will be asked if they will grant CareerFitter permission to post their name and school on CareerFitter.com or in other communications relating to the scholarship program.
We will remove any information pertaining to applicants at their request.
CareerFitter and its representatives will not knowingly sell, share, rent, or otherwise transfer your information other than in accordance with the terms set forth in this Privacy Policy.
Terms & Conditions
All submitted photos and essays must be original work of the applicant. Only one submission may be entered per student, per scholarship. Duplicate entries will be disqualified. All scholarships are non-renewable. By applying for CareerFitter's Scholarship, you certify that all your information is original, accurate, and complete.
As outlined in the Privacy Policy, once permission is granted by the applicant CareerFitter, its agents and/or representatives have permission to:
Use their name and award amount, if any, in announcements or articles (i.e., social media, newsletter, etc) issued by CareerFitter.

Post the applicant's name and college or university on the CareerFitter website.

The winner will be notified via email and phone call.

An announcement will be public on CareerFitter's website and may also be announced on CareerFitter's social media pages.
Check If Your School Is Accredited
If you are unsure if your school is accredited, you can use the US Department of Education's search tool to see if your school features on their list.